Life's not about how hard of a hit you can give...It's about how many you can take, and still keep moving forward.
The highest reward for a person's toil is not what they get for it, but what they become by it.
Courage is the first of human qualities because it is the quality that guarantees all others.
The ultimate aim of karate lies not in victory or defeat, but in the perfection of character of its participants.
Concentration is the secret of strength
If you always put limits on everything you do, physical or anything else, it will spread into your work and into your life. There are no limits. There are only plateaus, and you must not stay there, you must go beyond them.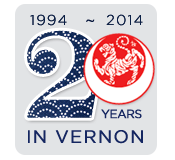 About the club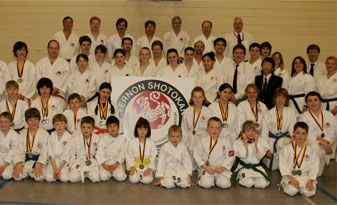 The Vernon Shotokan Karate club has been in Vernon since 1993 and officially became a member of the International Shotokan Karate Federation (ISKF) in January 1995. We are not a business but rather a traditional, non-commercial martial arts school.
Members
Our Club members are individuals who come from all walks of life. You will be training alongside high school and college students, professionals, health industry workers, business owners, technicians and many others. 
Youth 12 & Up
Our youth members are an eager group who train hard together and have fun at the same time.
Your training will begin with kihon (basics) which involves the techniques of punching, kicking, blocking and striking. You will also learn kata (formal exercises), a sequence of complex karate techniques designed as effective defenses against multiple attackers.